Bob's Lost In Space B9 Robot Project
|
home




Just a note about the power pack. In case you don't know much about B9, the power pack does not provide power to the robot! It does however provide an overall shutdown of the robot when unplugged from the torso. The circuit on the board does nothing it is just a prop for looks. The original was made from some old electronic surplus board which club members have cleverly reproduced in every detail.
To build the power pack I decided to get an excellent reproduction circuit board & custom water decals from club member Mark Wees.
Below is the basic pre-drilled board before trimming.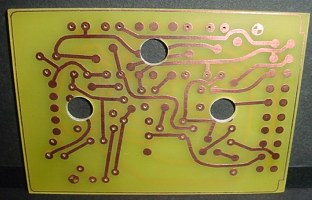 Front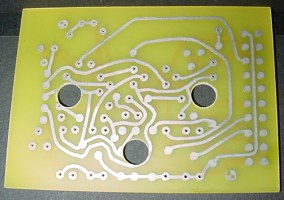 Back
Decal sheet and instructions.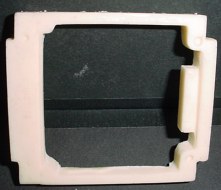 This is a resin power pack frame from Doug Hines.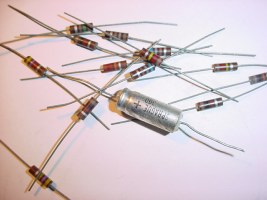 These are some of misc. parts for the board from my junk box.
Just Started More To Come